Vista City University. So far the location of several events. A competent technical college that branched into the Liberal arts and Sciences to better meet community needs and its bottom line. The change came with the Merger in 1989 with Vista City College, the then liberal arts campus for the area. The congruent campuses were joined under the current name.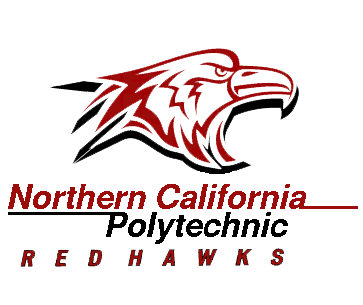 NC Polytechnic offers two and four year undergraduate programs as well as a robust post graduate program. They excel in the fields of computer science and physics. On the Liberal arts side the Teaching program is of note.
The school Mascot is "Shasta the Redhawk" The Redhawks are the college sports teams. Basketball, Soccer, swimming, and gymnastics are played at the varsity level. They are a Division III NCAA certified school.
On Campus
Founder's Hall
A four story Greek revival building with ionic columns. It is class rooms and labs. It currently houses the College's English department and the administration offices. The facade is temple-like, but the inside is 1950s college all the way. The real plan of the building is a rectangle around a narrow courtyard that lets light into the inner rooms. Originally part of Vista City College.
Dr. William Brokoz -- Dean of Students. A seemingly dull apparatchik that harbors a secret passion for education. He has written a number of scathing anti-censorship and anti-religious right articles under a pseudonym.
Folbert Archeology Museum
A house Turned museum with a small and eclectic collection. It was the site of the Vista City Missing Mummy game.
Annarati -- 12th Dynasty Egyptian noblewoman and priestess. The spell for her return written by her grieving husband located at the site of the last battle in the Magic Plague game was activated in the Healing Wave, and her body in Vista City came alive. She is currently dealing with the modern world. She has a job being Mrs. 12th Dynasty. She lives with Patrick Evens, curator of the museum that she was a long time exhibit of. Her open and accepting manner is made them an item. (Part of the Know. trusted)
Dr. Carl Calings -- Post Doc Archeology. A specialist in Mesopotamian cuneiform
Dr. Patrick Evens -- Curator of the Archeology museum. an exacting man the kind you want for a curator. An experienced older man no longer up to the field work.
Gladys Morrow -- Assistant at the Archeology Museum.
Other Faculty
Ray Dom -- Geologist. He was consulted on the gepological report from the 1950s indicating possible diamonds in the NCTC. VC-Bigfoot case (Not in the know, not trusted)
Carl Dunswell -- Firearms instructor, a former VCPD cop.